Nigeria's first female auto-mechanic, Sandra Aguebor (NPOM, MFR), was born in Benin City, Nigeria. In her early teens, she was fascinated by motors and engines, and was inspired by her father to pursue her dream of becoming a lady mechanic. Against many odds, she earned her degree in mechanical engineering.
Upon graduation, she worked for Edo Line and Nigeria Railway Corporation, and then launched her own auto repair garage. As a female garage owner, she attracted several customers to her workshop, and landed contracts to manage repairs of large fleets of trucks with broad distribution networks throughout Nigeria. It wasn't too long, though, before the land authority demolished her garage. Undeterred, she turned her private car into a mobile workshop, patrolling Lagos freeways with on-the-spot emergency vehicle service, and soon thereafter opened two more garages in Lagos.
Sandra Aguebor now devotes her time passionately to the empowerment of younger ladies. She takes them off the street and commit to their development by empowering them with relevant and profitable skills especially in automotive industry.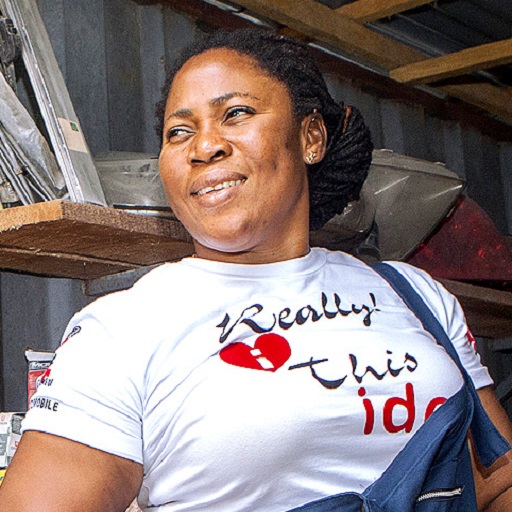 Our job is to
empower the girl-child!