About
 Lady Mechanic Initiative
Our job is to empower the girl child!
The Lady Mechanic Initiative® (LMI) is a non-governmental organisation headquartered in Lagos-Nigeria with global outlook. Established in 2004 to empower vulnerable girls/women with mechanical and technical skills for a better life.
LMI occupies a very unique space in the world of vocational skill acquisitions, employment and job creation in Africa. LMI skill acquisition programmes target and empower girls/women from disadvantaged backgrounds, those failed by the education system, trafficked or working as sex slaves, single parents, child-labour victims, and others stigmatized by cultural, religious and gender biases.
Designed to make positive, real and measurable impacts, the programmes provide comprehensive hands-on skills training and classroom curriculum in auto mechanic/electrician, professional driving, generator repairs, speedboat repairs and house plumbing.
Additional programmes provide education and training in employability/productivity skills such as customer care, communications and business etiquettes, personal development, relationships and financial management.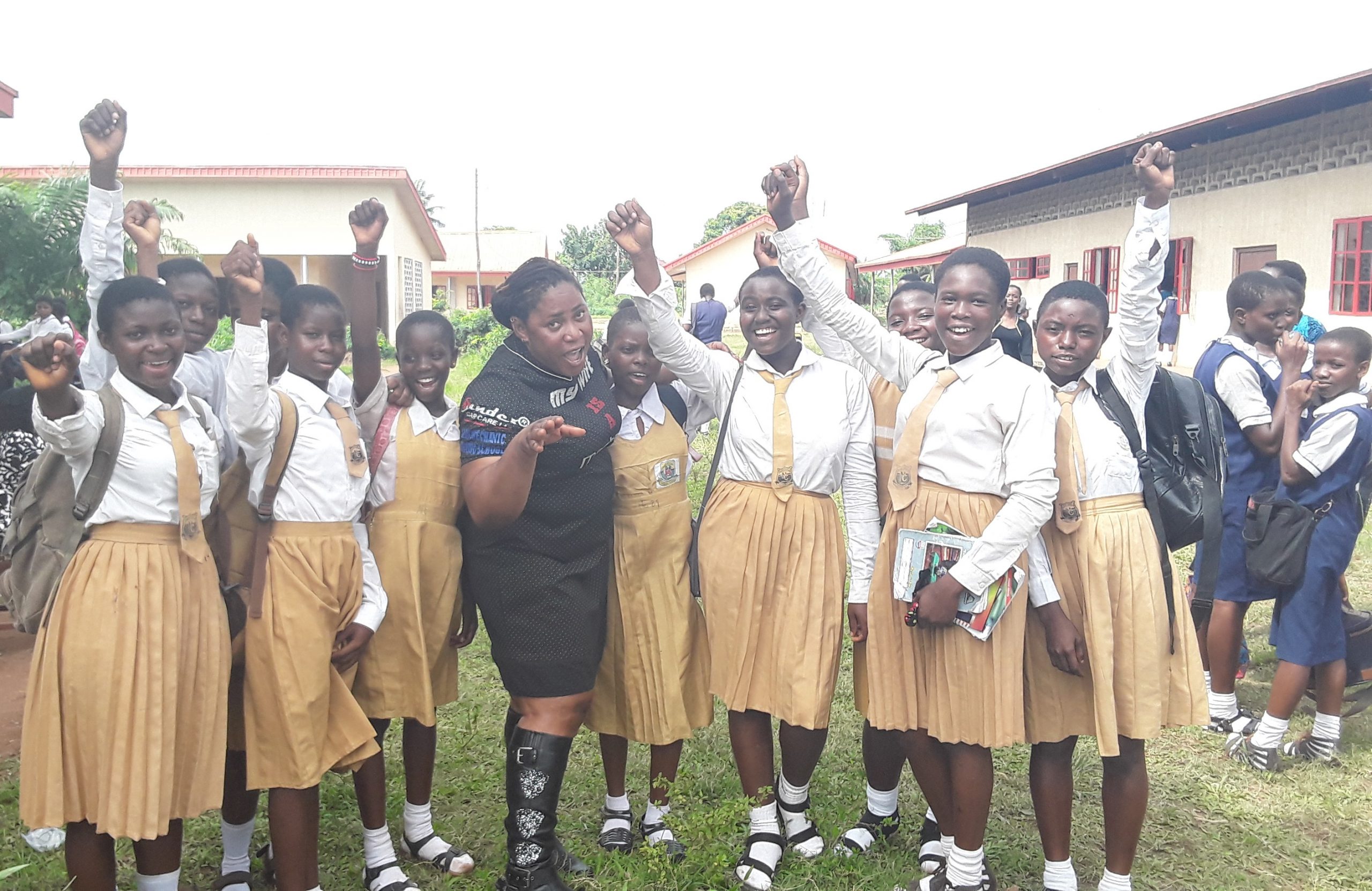 "To skilfully and dutifully impart sound technical and mechanical knowledge to vulnerable girls/women in societies across Africa, and to the entire globe at the long run; empowering the beneficiaries to become competent and qualified professionals in the field of automotive repairs and other related mechanical and technical skills, to enable them overcome poverty, illiteracy, biases and abuses".
"To liberate, mentor and transform 100 thousand girls/women into role models and agents of change in communities across Africa by year 2025 through sustained innovative approaches to skill impartation and a healthy mental guidance".
"We, the entire LMI team, believe that the empowerment of indigent girls/women in several societies is not just a call to service and the essence of humanity, but something that defines our collective existence. In doing this, we seek to be sensitive, candid and open, adhere to high-ethical standards and civic responsibilities".
Our job is to
empower the girl-child!